DreamMagic Miraclechange eyetapeⅡ slim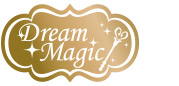 DreamMagic Miraclechange eyetapeⅡ slim
192枚入り両面96回分、片面タイプ
PRODUCT CODE: 1DM2607
Simply stick it on for thick, defined double eyelids
Beige tape with no shininess
Pack of 192 for 96 uses (single-sided type)
Double-layer tape
The tape is placed in two layers to increase thickness, making it easy to create a defined shape even in puffy eyelids.
Allows easy blending of eyeshadow
The surface of the tape is made from rough rayon nonwoven fabric, ensuring that there is no shininess in the tape and allowing eyeshadow to blend easily.
Made with medical sanitary tape
Highly adhesive and gentle on the skin.